[rev_slider_vc alias="date-protection"]
Data Protection / Datenschutzerklärung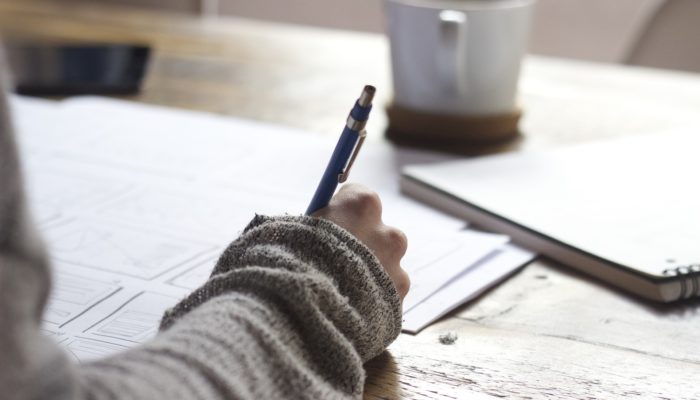 Responsible body in the sense of the data protection laws, in particular the EU General Data Protection Regulation (GDPR), is:
Verantwortliche Stelle im Sinne der Datenschutzgesetze, insbesondere der EU-Datenschutzgrundverordnung (DSGVO), ist:
Nathan Harman
admin@enternations.com
The privacy policy has been created with the privacy statement generator by activeMind AG.
Die Datenschutzerklärung wurde mit dem Datenschutzerklärungs-Generator der activeMind AG erstellt.
1/9) Data Sources & Categories of Data / Datenquellen & Kategorien der Daten
We process personal data that we receive from you when you contact us and/or when you use the functions of this website and the services provided by us.
The relevant personal data may be in the following data categories, depending on the use:
• Family name, first name
• Contact details (e.g. address, email)
• Server data
Wir verarbeiten personenbezogene Daten, die wir von Ihnen im Rahmen der Kontaktaufnahme und/oder im Rahmen der Nutzung von Funktionen dieser Website und der von uns bereitgestellten Dienste erhalten.
Bei den relevanten personenbezogenen Daten kann es sich dabei – je nach Nutzung – um folgende Datenkategorien handeln:
• Name, Vorname
• Kontaktdaten (z.B. Anschrift, E-Mail)
• Serverdaten

2/9) Individual's Rights / Ihre Betroffenenrechte

You can always exercise the following rights under the contact details from our data protection officer:
• information about your stored data and their processing,
• correction of incorrect personal data,
• deletion of your stored data,
• restriction of data processing, if we are not yet allowed to delete your data due to legal obligations,
• objection to the processing of your data with us and
• data portability, if you have consented to the data processing or have concluded a contract with us.
If you have given us your consent, you can withdraw it at any time with effect for the future. You can always contact the supervisory authority responsible for you with a complaint. Your competent supervisory authority will depend on the state of your domicile, work or alleged violation. A list of the supervisory authorities (for the non-public area) with address can be found at: https://www.bfdi.bund.de/DE/Infothek/Anschriften_Links/anschriften_links-node.html.
Unter den angegebenen Kontaktdaten unseres Datenschutzbeauftragten können Sie jederzeit folgende Rechte ausüben:
• Auskunft über Ihre bei uns gespeicherten Daten und deren Verarbeitung,
• Berichtigung unrichtiger personenbezogener Daten,
• Löschung Ihrer bei uns gespeicherten Daten,
• Einschränkung der Datenverarbeitung, sofern wir Ihre Daten aufgrund gesetzlicher Pflichten noch nicht löschen dürfen,
• Widerspruch gegen die Verarbeitung Ihrer Daten bei uns und
• Datenübertragbarkeit, sofern Sie in die Datenverarbeitung eingewilligt haben oder einen Vertrag mit uns abgeschlossen haben.
Sofern Sie uns eine Einwilligung erteilt haben, können Sie diese jederzeit mit Wirkung für die Zukunft widerrufen. Sie können sich jederzeit mit einer Beschwerde an die für Sie zuständige Aufsichtsbehörde wenden. Ihre zuständige Aufsichtsbehörde richtet sich nach dem Bundesland Ihres Wohnsitzes, Ihrer Arbeit oder der mutmaßlichen Verletzung. Eine Liste der Aufsichtsbehörden (für den nichtöffentlichen Bereich) mit Anschrift finden Sie unter: https://www.bfdi.bund.de/DE/Infothek/Anschriften_Links/anschriften_links-node.html.
3/9) Purposes of Data Processing by the Responsible Body and Third Parties /
Zwecke der Datenverarbeitung durch die verantwortliche Stelle und Dritte

We process the personal data for the provision and fulfilment of the services and information offered to you within the framework of the website as well as for establishing contact.  A transfer of your personal data to third parties for purposes other than those mentioned does not take place. We only share your personal information with third parties if:
• you have given your express consent
• processing is required to complete a contract with you,
• the processing is necessary to fulfill a legal obligation
Processing is necessary to protect legitimate interests and there is no reason to believe that you have an overriding legitimate interest in not disclosing your information.
Wir verarbeiten die personenbezogenen Daten zur Bereitstellung und Erfüllung der Ihnen im Rahmen der Website angebotenen Dienste bzw. Informationen sowie zur Kontaktaufnahme. Eine Übermittlung Ihrer persönlichen Daten an Dritte zu anderen als den genannten Zwecken findet nicht statt. Wir geben Ihre persönlichen Daten nur an Dritte weiter, wenn:
• Sie Ihre ausdrückliche Einwilligung dazu erteilt haben,
• die Verarbeitung zur Abwicklung eines Vertrags mit Ihnen erforderlich ist,
• die Verarbeitung zur Erfüllung einer rechtlichen Verpflichtung erforderlich ist.
Die Verarbeitung zur Wahrung berechtigter Interessen erforderlich ist und kein Grund zur Annahme besteht, dass Sie ein überwiegendes schutzwürdiges Interesse an der Nichtweitergabe Ihrer Daten haben.
4/9) Deletion or Blocking of Data / Löschung bzw. Sperrung der Daten

We adhere to the principles of data avoidance and data economy. Therefore, we only store your personal data for as long as is necessary to achieve the purposes mentioned here or as provided for by the various storage periods provided for by law. After discontinuation of the respective purpose or expiration of these deadlines, the corresponding data will be routinely and in accordance with the statutory provisions blocked or deleted.
Wir halten uns an die Grundsätze der Datenvermeidung und Datensparsamkeit. Wir speichern Ihre personenbezogenen Daten daher nur so lange, wie dies zur Erreichung der hier genannten Zwecke erforderlich ist oder wie es die vom Gesetzgeber vorgesehenen vielfältigen Speicherfristen vorsehen. Nach Fortfall des jeweiligen Zweckes bzw. Ablauf dieser Fristen werden die entsprechenden Daten routinemäßig und entsprechend den gesetzlichen Vorschriften gesperrt oder gelöscht.
5/9) Cookies
Like many other websites, we also use so-called "cookies".  Cookies are small text files that are transferred from a website server to your hard drive. This automatically gives us certain data, such as IP address, which browser used, operating system and your connection to the Internet.
Cookies can not be used to launch programs or to transfer viruses to a computer. Based on the information contained in cookies, we can facilitate navigation and enable the correct display of our websites. In no case will the data collected by us be passed on to third parties or a link with personal data will not be established without your consent.
It's also possible for you to view our website without cookies. Internet browsers are regularly set to accept cookies. In general, you can disable the use of cookies at any time through the settings of your browser. Please use the help features of your internet browser to find out how to change these settings. Please note that some features of our website may not work if you have disabled the use of cookies.
Wie viele andere Webseiten verwenden wir auch so genannte "Cookies". Cookies sind kleine Textdateien, die von einem Websiteserver auf Ihre Festplatte übertragen werden. Hierdurch erhalten wir automatisch bestimmte Daten wie z. B. IP-Adresse, verwendeter Browser, Betriebssystem und Ihre Verbindung zum Internet.
Cookies können nicht verwendet werden, um Programme zu starten oder Viren auf einen Computer zu übertragen. Anhand der in Cookies enthaltenen Informationen können wir Ihnen die Navigation erleichtern und die korrekte Anzeige unserer Webseiten ermöglichen. In keinem Fall werden die von uns erfassten Daten an Dritte weitergegeben oder ohne Ihre Einwilligung eine Verknüpfung mit personenbezogenen Daten hergestellt.
Natürlich können Sie unsere Website grundsätzlich auch ohne Cookies betrachten. Internet-Browser sind regelmäßig so eingestellt, dass sie Cookies akzeptieren. Im Allgemeinen können Sie die Verwendung von Cookies jederzeit über die Einstellungen Ihres Browsers deaktivieren. Bitte verwenden Sie die Hilfefunktionen Ihres Internetbrowsers, um zu erfahren, wie Sie diese Einstellungen ändern können. Bitte beachten Sie, dass einzelne Funktionen unserer Website möglicherweise nicht funktionieren, wenn Sie die Verwendung von Cookies deaktiviert haben.
6/9) SSL-Encryption / SSL-Verschlüsselung
To protect the security of your data during transmission, we use state-of-the-art encryption techniques (such as SSL) over HTTPS.
Um die Sicherheit Ihrer Daten bei der Übertragung zu schützen, verwenden wir dem aktuellen Stand der Technik entsprechende Verschlüsselungsverfahren (z. B. SSL) über HTTPS.
7/9) Contact Form / Kontaktformular

Please contact us via email, telephone or contact form for questions of any kind, and give us your voluntary consent to contact you. This requires the submission of a valid email address. This serves for the initial request and subsequent similar responses. The specification of further data is optional. The information you provide will be stored for the purposes of processing the request and for possible follow-up questions. After completing the request personal data will be automatically deleted.
Treten Sie bzgl. Fragen jeglicher Art per E-Mail, Telefon oder Kontaktformular mit uns in Kontakt, erteilen Sie uns zum Zwecke der Kontaktaufnahme Ihre freiwillige Einwilligung. Hierfür ist die Angabe einer validen E-Mail-Adresse erforderlich. Diese dient der Zuordnung der Anfrage und der anschließenden Beantwortung derselben. Die Angabe weiterer Daten ist optional. Die von Ihnen gemachten Angaben werden zum Zwecke der Bearbeitung der Anfrage sowie für mögliche Anschlussfragen gespeichert. Nach Erledigung der von Ihnen gestellten Anfrage werden personenbezogene Daten automatisch gelöscht.
8/9) Changes to our Privacy Policy / Änderung unserer Datenschutzbestimmungen

We reserve the right to amend this privacy policy to always comply with the latest legal requirements or to implement changes to our services in the privacy policy, e.g. when introducing new services.
Wir behalten uns vor, diese Datenschutzerklärung anzupassen, damit sie stets den aktuellen rechtlichen Anforderungen entspricht oder um Änderungen unserer Leistungen in der Datenschutzerklärung umzusetzen, z.B. bei der Einführung neuer Services.
9/9) Questions to the Data Protection Officer / Fragen an den Datenschutzbeauftragten

If you have any questions about privacy, please email us or contact the person responsible for privacy in our organization:
Wenn Sie Fragen zum Datenschutz haben, schreiben Sie uns bitte eine E-Mail oder wenden Sie sich direkt an die für den Datenschutz verantwortliche Person in unserer Organisation:
Nathan Harman
admin@enternations.com
Contact Us
We're here to help
About Us
English Network is a communication institute located in Düsseldorf and offers lessons face-to-face and online. As a language school we offer English courses for Business, General and Academic English.
We have Communication Classes to practice your speaking and pronunciation skills. We also have a Study Room where you can improve your grammar and vocabulary as well as your reading, listening and writing skills.
English Network offers English courses at all levels from beginner to advanced (A1 – C2). We guarantee that whatever your level is, you will make progress and improve your English.